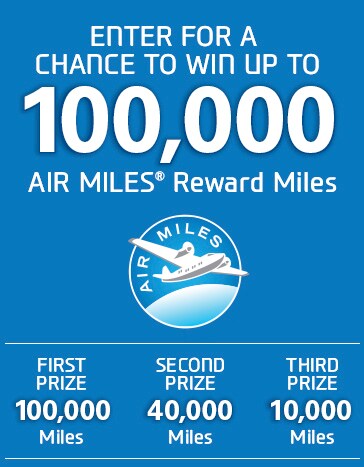 IT'S WIN WIN THIS FALL WITH HYUNDAI PARTS & SERVICE.
Enter online today for a chance to win up to 100,000 Miles when you let us know the amount of kilometres your Hyundai has travelled.During Hyundai's Fall Service Event you have a chance to win 1 of 3 amazing Prizes. For complete details on how you can enter this exclusive Hyundai contest please visit us at www.hyundaiairmiles.ca.If you are not an AIR MILES® Collector, please visit www.airmiles.ca to sign-up.
NOW THAT SUMMER IS BEHIND US, IT'S TIME TO GET READY FOR THE CHILLY WINTER SEASON AHEAD.
To help keep your Hyundai in top shape for the challenges of winter, our team of service experts have put together a selection of our most popular Genuine Parts & Service Specials.Below are four quality offers we know you and your vehicle will appreciate.
---
15% OFF - ACCESSORIES & WIPER BLADES
DETAILS:Make your vehicle unique by adding quality Hyundai accessories and/or wiper blades. Please ask your Service Advisor for details. Installation is available in our Service Department. NOTE: Electronics and alloy wheels are not included. Coupon must be presented at time of purchase.

Trouble viewing this coupon? Please click here.
---
15% OFF - CABIN AIR FILTER
DETAILS: A cabin air filter is an essential part of your vehicle's ventilation system that removes pollutants from the air before they get inside the passenger compartment. Eventually, a cabin air filter starts to lose its effectiveness, as it gets dirty with use. We recommend that you get your cabin air filter replaced every 12 months. Coupon must be presented at time of purchase.


Trouble viewing this coupon? Please click here.
---
TM/®The Hyundai names, logos, product names, feature names, images and slogans are trademarks owned by Hyundai Auto Canada Corp. * Limit one per coupon. Offer only available with purchase of the Fall Maintenance Service. Offer ends December 9, 2016.
TM/®Trademarks of AIR MILES International Trading B.V. Used under license by LoyaltyOne, Co. Copyright 2015 LoyaltyOne, Co.